7 Situs Warisan Dunia UNESCO Terbaru Ini Bisa Jadi Destinasi Liburan Kamu Selanjutnya!
Hai PicMixers!
Tujuan utama UNESCO adalah untuk mempromosikan tempat-tempat bersejarah dan sarat kebudayaan yang tinggi di berbagai belahan dunia. Setiap tahunnya, The UNESCO World Heritage akan mengungumkan tempat-tempat baru yang tentunya masih belum banyak diketahui banyak orang. Melansir SmarterTravel, berikut adalah tujuh dari 21 situs warisan dunia UNESCO terbaru yang bisa jadi alternatif tempat berlibur kamu!
1. Los Alerces National Park, Argentina
via tierraspatagonicas.com
Berlokasi di Andes, utara Patagonia dan dekat dengan perbatasan Chilean, inilah Los Alecres National Park sebuah danau super jernih yang dikelilingi hijaunya hutan yang asri. Tempat ini menjadi salah satu situs warisan UNESCO yang masih memiliki kondisi paling bersih dan sangat jernih.
2. Aphrodisias, Turki
via ephesustravelguide.com
Ditemukan di utara Turki, situs arkeologi menakjubkan ini adalah rumah dari kuil Aphroidte yang dikelilingi oleh tambang marmer. Sebagai salah satu situs warisan UNESCO di wilayah Eropa Timur, tempat ini juga meliputi kuil bersejarah lainnya, sebuah teater dan kompleks pemandian zaman dulu.
3. Asmara, Eritrea
via wikipedia.org
Inilah kota modern Afrika, Asmara, ibukota dari Eritrea. Seluruh wilayah di tempat ini dinobatkan sebagai situs bersejarah UNESCO lho, gak heran banyak orang yang penasaran untuk mengeksplor lebih jauh wilayah yang dipenuhi oleh beragam bangunan bergaya Italia dan era Art Deco ini. Asmara sendiri menjadi rumah bagi banyak gereja dan mesjid bersejarah serta dinilai sangat menggambarkan peradaban awal kota urban di Afrika.
4. Historic City of Ahmedabad, India
via pragativadi.com
Berlokasi di Gujarat, India kota bertembok ini dibangun pada abad ke-15 dan menampilkan gaya arsitektur yang menakjubkan mulai dari gerbang mewah hingga kuil-kuil Hindu yang memukau.
5. Kulangsu, China
via dw.com
Di posisi kelima ada pulau kecil yang berlokasi di pesisir Xiamen, selatan China yaitu Kulangsu. Pulau ini terkenal berkat pantai indahnya yang masih terawat serta banyaknya peninggalan aristektur bersejarah.
6. Taputapuatea, French Polynesia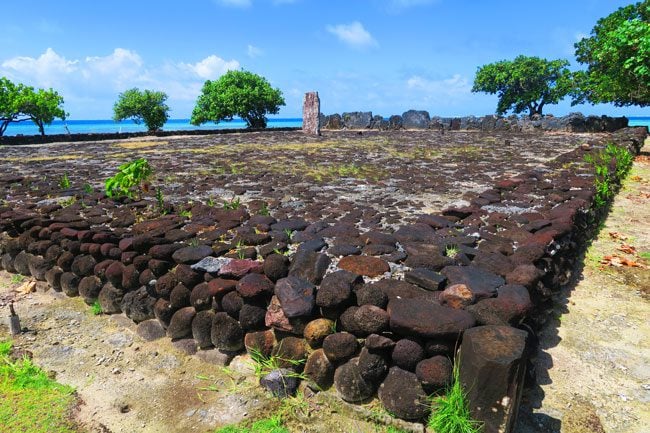 via xdaysiny.com
Taputapuatea berlokasi di Pulau Ra'iatea. Tempat ini menjadi rumah bagi komplek marae yang merupakan pusat perayaan peradaban suku ma'ahi. Kamu bisa mengunjungi situs bersejarah tersebut sekaligus menikmati pemanangan hutan, lembah dan laut birunya yang sangat menawan.
7. The English Lake District, Inggris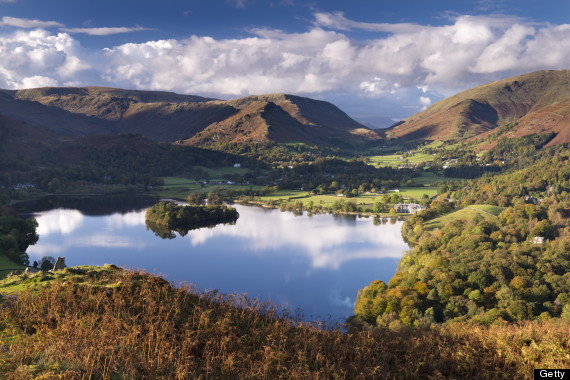 via huffingtonpost.com
Terakhir, rasakan pengalaman pedesaan Inggris yang sesungguhnya di salah satu situs wrisan UNESCO terbaru ini. Meskipun gak dikunjungi banyak wisatawan, tempat ini nyatanya punya pesona alam yang memikat karena dikelilingi oleh lembah, gunung dan danau yang bisa bikin kamu serasa sedang berada di film-film kolosal kayak Game of Thrones lho! Hehehe..