Buat Kamu yang Suka Petualangan dan Traveling, 9 Film Terbaru 2017 Ini Bisa Masuk Daftar Tontonanmu
Hai PicMoxers!
Film memang menjadi tontonan yang mengasyikan saat liburan. Beragam judul film bisa menjadi hiburan kala waktu senggang bersama keluarga. Nah, bagi kamu yang hobi nonton film namun bosan dengan genre petualangan yang monoton. Ada lho deretan tempat yang bisa jadi rujukan kamu untuk mencari daftar judul film menarik tahun ini. Yuk, disimak!
1. Jungle
via allfilmmagz.com
Bergenre petualangan di Australia, film Jungle ini mengisahkan tentang pemuda asal Israel yang diperankan oleh Daniel Radcliffe, pemeran Harry Potter. Dalam film ini dirinya diceritakan berpetualang usai mengikuti orang asing yang baru dikenalnya memasuki hutan Bolivia. Film yang dirilis pada Agustus mendatang ini disutradarai oleh Greg McLean.
2. The Trip To Spain
via sky.com
Seperti judulnya, film ini mengisahkan petualangan di wilayah Spanyol. Menurut berita yang beredar, Film yang menguak sisi budaya dari Spanyol ini akan dirilis pada awal Agustus mendatang. Film The Trip to Spain bercerita tentang petualangan dua orang pria yang mengalami hal unik dan melihat pemandangan epik di wilayah Spanyol tersebut.
3. Valerian and The City of a Thousand Planets
via youtube.com
Mau sedikit berkhayal dengan kehidupan luar angkasa, PicMixers? Film yang satu ini bisa jadi pilihan kamu. Dalam film ini, dikisahkan tentang kehidupan luar angkasa yang diserang oleh makhluk misterius. Pada film ini juga ada pemeran Harry Osborn di film The Amazing Spiderman lho!
4. Olaf's FrozenAdventure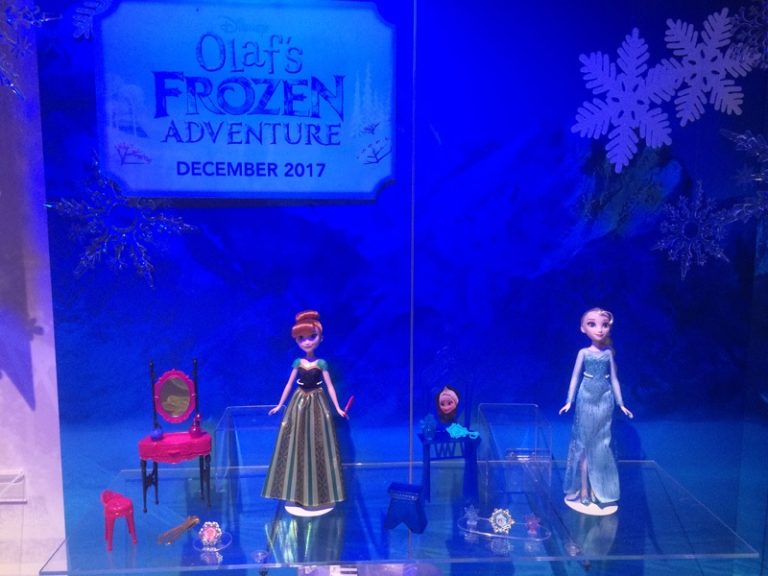 via dvdizzy.com
Frozen memang sudah digemari oleh banyak penduduk dunia terutama anak-anak. Tidak ada salahnya jika saat liburan nanti mengajak sang buah hati untuk menikmati filmnya ya? Menurut kabar, film yang mengisahkan perjalanan Olaf ini dirilis pada November mendatang.
5. Girls Trip
via comingsoon.com
Jika diartikan menjadi "perjalanan para gadis", film ini memang demikian adanya. Petualangan seru dengan dibumbuhi konflik persahabatan bisa kamu saksikan dalam film yang akan rilis tahun ini guys. Cocok buat kamu para gadis yang suka banget sama petualangan.
6. Okja
via cartoonbrew.com
Sedikit menguras air mata, begitulah suasana yang digambarkan bagi kamu yang nantinya akan menonton film ini. Kisah persahabatan gadis kecil dengan Okja dalam hutan agaknya membuat banyak adegan sedih dan haru.
7. Paris Can Wait
via topdoma.com
Rilis pada bulan Mei lalu, film yang berkisah tentang rumah tangga ini wajib ditonton lho! Alurnya yang menceritakan petualangan seorang istri dan rekan bisnisnya pasti seru untuk dinikmati.
8. The Mountain Between Us
foxmovies.com
Film yang dirilis pada Oktober mendatang ini bisa jadi pilihan untuk kamu yang gemar mendaki gunung, Picmixers. Ya, kisah petualangan pendaki sangat terasa dalam film ini. Petualangan yang sempat mengalami kecelakaan tersebut bisa membuat adrenalin semakin berdebar kencang.
9. 47 Meters Down
via dreadcentral.com
Pada bulan Mei lalu film 47 Meters Down sudah dirilis dan bisa disaksikan. Film yang berkisah tentang sahabat yang terjebak dalam kandang hiu ini cukup membuat kamu makin penasaran nantinya. Apa kamu sudah nonton?
Buat kamu yang hobi travelling dan petualangan, bisa tuh nikmati deretan film seputar adventure yang banyak pilihannya. Bisa dimasukkan dalam dalam daftar box office-mu nih, guys!