Duh 7 Lokasi di Dunia Ini Bakalan Punah, Dua di Antaranya Ada di Indonesia
Hai PicMixers!
Mengunjungi wilayah atau tempat yang belum banyak terjamah oleh manusia sepertinya merupakan pengalaman yang menyenangkan bagi para traveler. Apalagi jika mereka bisa bertemu dengan pulau yang tergolong unik dan menawarkan panorama alam yang mengagumkan. Nah, beberapa tempat di dunia justru dikabarkan akan mengalami kepunahan jika tidak dirawat dengan benar.
Nah, PicMixers kamu harus segera datang ke beberapa lokasi yang disebut-sebut akan punah ini lho! Bahkan nih, ada dua di antaranya adalah pulau-pulau di Indonesia. Penasaran kan jadinya? Simak yuk selengkapnya!
1. Venice
via eksisbanget.com
Kawasan Venice, Italia menjadi salah satu pulau yang terancam kepunahan. Klaim tersebut diungkapkan UNESCO lantaran kerusakan yang diakibatkan oleh kapasitas kota serta jumlah pendudk yang tidak lagi seimbang. Nah, hal ini juga yang menyebabkan terjadinya banjir dan bisa membuat kota tenggelam beberapa tahun ke depan.
2. Maladewa
via viva.co.id
Tempat yang romantis dan indah ini juga terancam punah PicMixers. Nah, alasannya dikalim karena permukaan air yang terus meningkat. Apalagi pemerintah setempat ternyata juga membeli properti dari negara lain yang membuat keunikan dan kealamian produk lokal terancam nih.
3. Madagaskar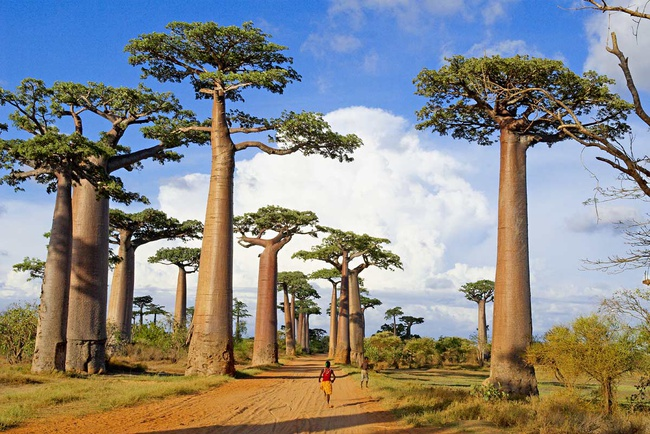 via emaze.com
Penebangan hutan yang dilakukan secara liar membuat banyak satwa di Madagascar Rainforest menjadi punah. Ya, penebangan yang dilakukan sejak tahun1950 silam ini rupanya banyak membuat spesies di tempat ini punah dan hutan terus mengalami kerusakan parah. Efeknya begitu menyeramkan ya PicMixers.
4. Sumatera dan Kalimantan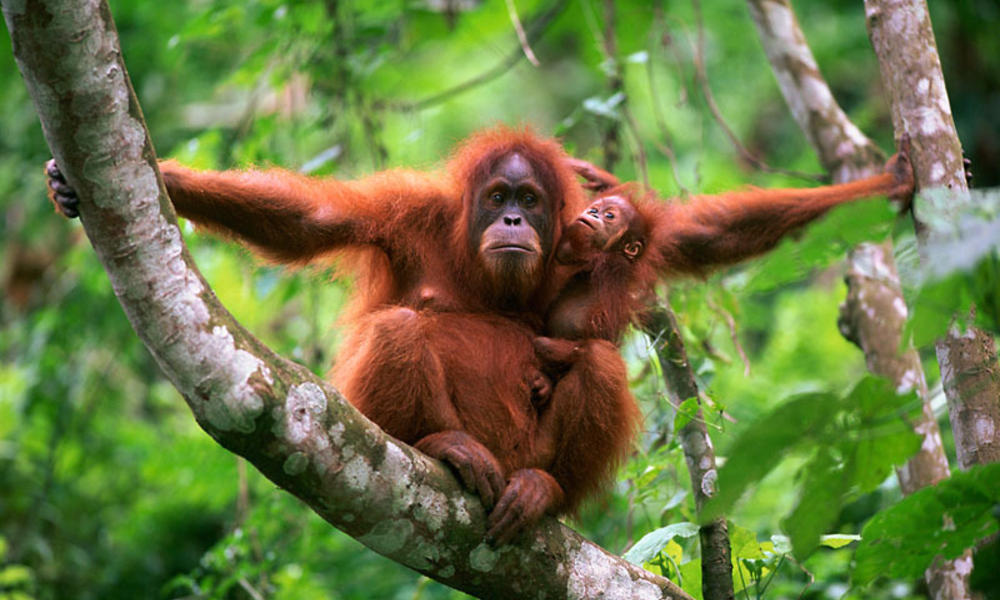 via worldwildlife.org
Dua pulau besar di tanah air ini juga dikabarkan bisa mengalami kepunahan dalam waktu yang tidak lama apabila tidak segera disadari oleh kita untuk merawatnya. Bahkan sekitar 50 persen dari bagian hutan hujan tropis sudah hilang dan menyebabkan hilangnya satwa liar di pulau-pulau ini.
5. Laut Mati
via nationalgeographic.co.id
Di wilayah laut Mati terkenal dengan kwalitas garamnya. Akibatnya permintaan garam yang berasal dari kawasan ini terus meningkat dan membuat kwalitas laut semakin menurun. Jika tidak dijaga kelestariannya, dikhawatirkan akan mengalami kepunahan yang signifikan nih guys.
6. Galapagos
via celebritycruises.co.uk
Nah masih ingat kan sama pulau satu ini. di pulau inilah lahirnya teori evolusi Darwin dan menjadikannya sebagai kawasan terkenal dengan banyaknya spesies yang dimiliki. Namun sayangnya hal ini sudah berubah sekarang. Pemanasan global yang terjadi membuat beberapa jenis spesies di tempat ini terancam punah. Sungguh sayang ya, PicMixers.
7. The great Barrier Reef
via australia.com
Dalam situs warisan dunia 2016, disebutkan bahwa wilayah Australia yaitu The Great Barrier Reef termasuk dalam kawasan yang terancam mengalami kepunahan. Hal ini disebabkan oleh rusaknya terumbu karang sekitar 25 persen yang imbasnya menjadikan kwalitas iklim di sekitarnya jadi tak sehat.