Mau Liburan Murah di London, PicMixers? 10 Tempat Wisata Ini Gratis Buat Kamu Kunjungi
Hai PicMixers!
Liburan adalah masa-masa yang menyenangkan bagi para traveler. Kamu juga pasti demikian ya? Menikmati indahnya liburan di tempat yang menarik tentunya juga membutuhkan biaya yang tidak sedikit lho! Apalagi di London? Wow! Sepertinya ibukota Inggris ini juga menjadi destinasi wisata favorit bagi penduduk dunia nih.
Pesona London memang menakjubkan saat siang ataupun malam hari. Bahkan hampir tidak pernah sepi dari hiruk-pikuk perkotaan yang menyuguhkan banyak hiburan. Nah, ada banyak tempat wisata gratis di London yang bisa jadi pilihan kamu tanpa harus membayar mahal. Simak yuk!
1. British Museum
via londonist.com
Menikmati kota London sambil melihat kisahnya di masa lampau bisa jadi pengalaman yang menyenangkan buat kamu nih. Di British Museum kamu bisa mendapatkan hal ini, museum terbesar di Inggris ini masuk dalam museum terbaik dunia yang berisi sejarah peradaban manusia dari zaman batu.
2. Natural History Museum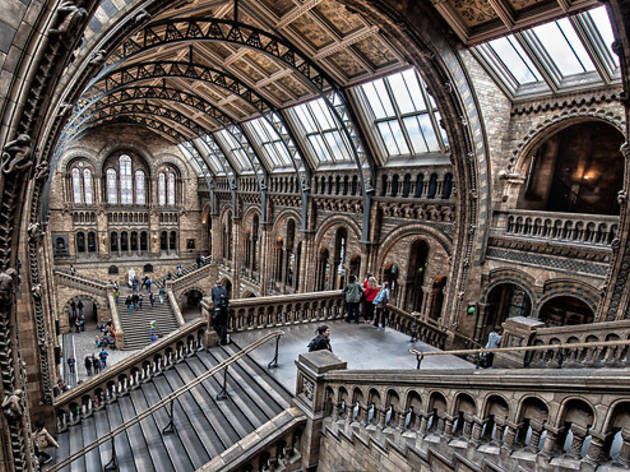 via timeout.com
Berdiri sejak tahun 1881, museum yang satu ini memiliki banyak koleksi seperti botani, entomologi, zoology, dan masih banyak lagi. Bahkan diklaim setiap tahunnya pengunjung yang datang ke sini mencapai lebih dari 5 juta orang lho!
3. Tate Modern
via telegraph.co.uk
Galeri seni yang tersaji secara konsep internasional bisa kamu jumpai di Tate Modern. Beragam seni kontemporer yang berasal dari tahun 90-an bisa kamu jumpai. Didirikan pada tahun 2000 silam, hingga kini setiap tahunnya galeri dikunjungi sekitar lebih dari empat juta pengunjung.
4. Hyde Park
via timeout.com
Menurut sejarahnya, taman yang berada di wilayah seluas 141 hektar ini didirikan pada tahun 1637. Di tempat ini pengunjung bisa melakukan banyak aktivitas yang menarik seperti bersepeda, berenang, berkuda dan sebagainya. Terkadang di Hyde Park juga bisa diadakan konser musik lho, PicMixers!
5. St James Park
via expedia.co.id
Didirikan pada tahun 1603, taman yang satu ini juga menjadi legenda di London. Banyak tempat terkenal seperti The Blue Bridge, House Guard Parade, dan sebagainya yang bisa jadi pilihan kamu. Ada juga monumen untuk mengenang bom Bali 2002 yang berdiri di tempat ini guys!
6. British Library
via pinterest.com
Perpustakaan ini menyimpan banyak koleksi yang bahkan tersimpan sejak 2000 tahun sebelum Masehi. Termasuk tempat penyimpanan terbesar di London, tempat ini juga selalu ditambah koleksinya sebanyak 3 juta koleksi setiap tahun.
7. Victoria & Albert Museum
via vam.ac.uk
V&A termasuk museum dengan keunikan tersendiri. Di museum yang berdiri pada tahun 1852 tersebut setiap tahunnya dikunjungi sekitar 3 juta orang. Uniknya beragam objek dari berbagai belahan bumi disimpan di museum ini lho PicMixers!
8. National Gallery
via pinterest.com
Lebih dari enam juta wisatawan mengunjungi galeri ini untuk melihat banyaknya koleksi pelukis terkenal yang terpampang di sini. Sekitar 2.300 lukisan Eropa sejak abad 13 dipamerkan di tempat ini, termasuk karya Van Eyck dan Turner juga dipampang dengan indah.
9. Science Museum
via tripadvisor.co.uk
Banyak ilmu pengetahuan yang bisa dipelajari di tempat ini. Kabarnya sekitar 300.000 objek berkaitan dengan sejarah dan IPTEK bisa dilihat di tempat ini. Wajar jika pengunjungnya mencapai 3 juta setiap tahun.
10. Museum of London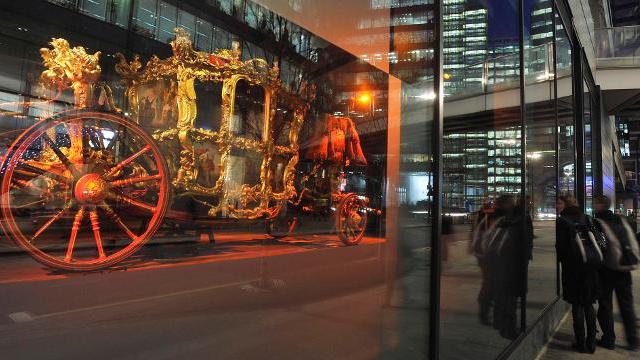 via visitlondon.com
Sejarah tentang kota London bisa dengan lengkap tersaji di tempat ini. Terdapat lebih dari 7 juta objek yang bisa kamu amati dan sekaligus menambah wawasan kamu tentang sejarah London. Tertarik kan guys?