Penuh Kesan Misterius, Gak Heran Kalau 5 Tempat Wisata Ini Masih Asing di Telinga Para Turis!
Hai PicMixers!
Yakin kamu udah tahu banget tempat-tempat liburan paling ekstrem di dunia? Well, diantara tempat wisata yang menantang ini sebenarnya masih banyak banget yang belum pernah terekspos lho. Alasannya pun bermacam-macam, mulai dari lokasinya yang terpencil atau memang berbahaya untuk dikunjungi. Beberapa diantaranya kayak lima tempat ini nih. Yakin udah tahu semua? Yuk, langsung cari tau aja!
1. The Veijo Ronkkonen Sculpture Park, Finlandia
Veijo Ronkkonen adalah seniman populer asal Finlandia. Seniman yang menggambarkan dirinya sebagai sosok pemalu ini menyimpan aneka patung hasil karyanya di belakang rumahnya. Jangan kaget pas melihat patung-patung menyeramkan ini. Soalnya jumlahnya sampai ratusan lho guys. Konon, patung-patung ini dibuat berdasarkan sosok nyata dan beberapa diantaranya diselipkan gigi asli manusia.
2. "Christ of the Abyss", San Fruttuoso, Italia
Pada 1954, penyelam asal Italia Duilio Marcante membuat sebuah patung raksasa dan meletakannya di lokasi dimana sang sahabat Dario Gonzatti meninggal. Sebagai bentuk memperingati sosok yang ia kasihi, patung ini pun menjadi menarik untuk disimak karena penuh dengan cerita.
3. The Hanging Coffins, Sagada Filipina
Masyarakat lokal di sini nggak menaruh peti mati di dalam tanah melainkan menggantungkannya di dinding bebatuan. Well, tapi para turis yang tertarik main ke sini harus siap-siap membawa bekal makanan dan amenities yang cukup karena di tempat ini hanya ada hotel bintang dua yang kemungkinan besar nggak memiliki fasiitas air panas.
4. Nagoro: Village of The Living Dolls, Jepang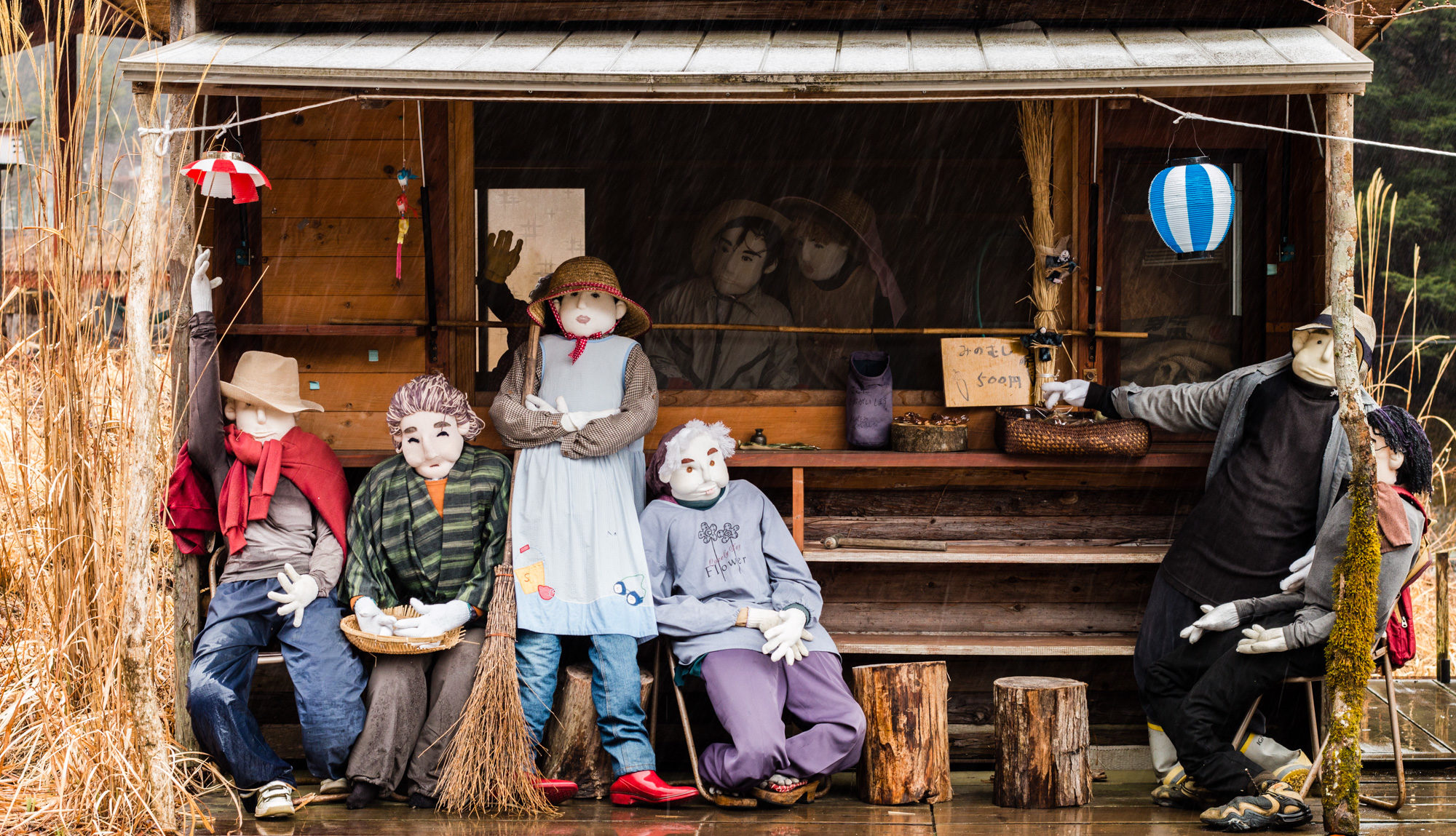 Ayanao Tsukimi memutuskan membuat ratusan boneka yang merepresentasikan teman-teman di desa tempatnya tinggal. Boneka-boneka menyeramkan ini pun terletak di berbagai lokasi mulai murid dan guru yang sedang di kelas sampai pasangan yang sedang duduk berduaan. Jumlah bonekanya sendiri mencapai 350 buah!
5. The Haw Par Villa Theme Park, Singapura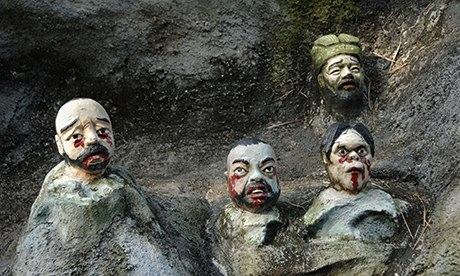 Dibangun sejak 1937 silam, tempat ini awalnya menjadi primadona di kalangan para turis lho. Sayangnya, perkembangan zaman dan bermunculannya tempat wisata moderen lain membuat tempat ini ditutup dan terlupakan. Munculah citra Haw Par Vila sebagai salah satu tempat paling menyeramkan di Singapura. Tapi, belakangan ini tempat yang satu ini malah rame dikunjungi para turis lagi lho.