Recommended Banget, 5 Restoran di Bali Ini Cocok Buat Kencan Bareng Pasangan
Hai PicMixers!
Tidak ada yang meragukan keindahan Bali sebagai destinasi wisata favorit. Banyak objek wisata yang sangat memukau di pulau seribu pura tersebut. Nah, jika kamu bosan dengan destinasi wisata bisa jadi makan malam di tempat istimewa termasuk cara untuk membahagiakan pasangan. Bali juga punya beberapa tempat makan malam nan romantis yang bisa semakin menyatukan hati kalian nih!
Berikut, ada deretan restoran di Bali yang sengaja didesain unik oleh pemiliknya untuk memunculkan kesan romantis dan tidak terlupakan. Penasaran? Simak infonya ya!
1. Sarang Burung Raksasa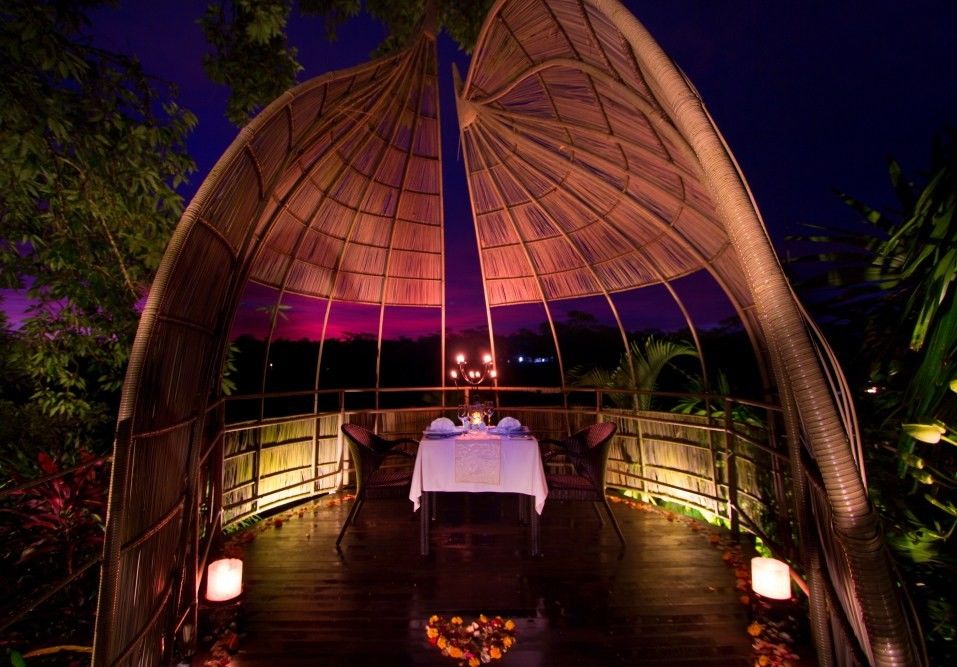 Makan malam di dalam restoran sepertinya sudah hal yang lumrah di berbagai kota besar. Nah, bagaimana jika kamu coba salah satu resto di Ubud ini? "Birdnest" Dining La View boleh jadi pilihan kamu. Di Kupu Kupu Barong Villas and Tree Spa Ubud ini, kamu bisa makan malam di dalam sangkar burung raksasa dengan pemandangan hutan hijau tropis yang indah.
2. Cave Dining at the Samabe
Restoran yang satu ini menyajikan suasana berbeda bagi pengunjungnya. Kamu dan pasangan bisa makan malam di dalam gua yang didesain dengan pemandangan alam serta debur ombak yang romantis. Cave Dining at the Samabe berada di Jalan Pura Barong-Barong Sawangan, Nusa Dua, Benoa.
3. CasCades at the Viceroy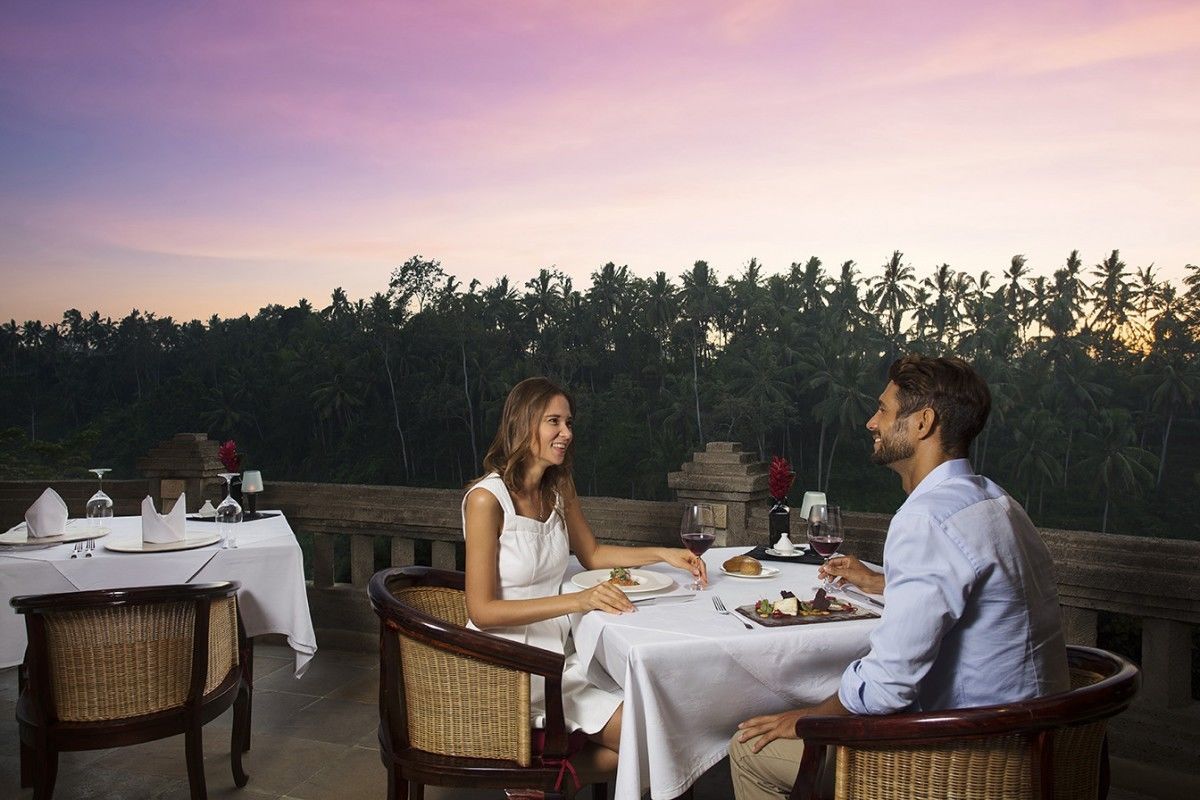 Kabupaten Ubud menjadi salah satu tujuan para wisatawan karena pemandangannya yang indah. Restoran Cascades at the Viceroy juga bisa menjadi referensi kamu yang ingin menikmati makan malam romantis dengan pemandangan indah pegunungan. Lokasinya berada di Jalan Lanyahan, Banjar Nagi, Petulu, Ubud.
4. Tirtha Dining Pecatu
Menikmati makan malam romantis dari ketinggian sepertinya menarik ya? Di Tirtha Dining Pecatu kamu bisa merasakan sensasi tersebut. Dengan pemandangan menarik dari atas tebing dan infinity pool sebagai konsep restoran, dijamin makan malammu tidak akan terlupakan. Tirtha Dining Pecatu berada di Jalan Uluwatu, Banjar Dinas Karang Boma, Pecatu, Kuta.
5. Kamandalu Resort
Dengan pemandangan kebun hijau yang romantis, kamu bisa menyajikan makan malam indah bersama pasangan. Restoran yang berada di Jalan Raya Andong, Banjar Nagi, Ubud ini bisa menjadi pilihan kamu yang ingin menikmati dinner tak terlupakan.